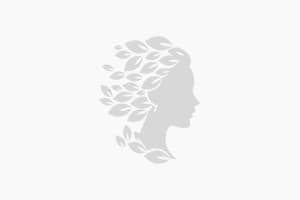 BREAST UPLIFT SURGERY
Over time, the female breast loses its young and alive shape and firmness. Pregnancy, breastfeeding, weight fluctuations, aging and gravity causes the breast to lose skin elasticity and sag. Breast uplift surgery, also known as mastopexy, uplifts the breast by removing excess skin and tightening and reshaping the breast tissue, making the breast look younger and tighter.
Sometimes the nipple and its surrounding (areola) tissues expand over time, in this case, the breast uplifting and nipple narrowing are performed at the same time and so nipple enlargement is also corrected. Breast uplift surgery provides a younger, firm and upright looking breast profile for a younger look.
With this surgery, the breasts do not reduce or augment, so your breast sizes do not change. If you want your breasts to look fuller, you can consider breast uplifting with breast augmentation together. In this case, a silicone breast implant is also placed during breast uplift surgery. Thus, an uplifted and larger breast is obtained.
There are several types of breast uplift surgery. Each method is selected according to the patient. Your doctor will determine the appropriate method of breast uplifting during the consultation.
Consultation with Dr. Hakki
During breast uplift surgery consultation the following is discussed: surgical goals; medical history, previous ultrasounds and mammograms, and a family history of breast cancer; currently used substances, including drugs, supplements, alcohol, drugs, and tobacco; current state of health; expected result; postoperative care and possible complications.
The size and shape of the breasts and surrounding skin are measured and examined. Photos are taken and breast uplift options are discussed, after which Dr. Hakki recommends an appropriate treatment. For the success of breast uplift, it is very important to answer all the surgeon's questions honestly and openly ask anything that needs clarification.
Who are good candidates?
Physically healthy and able to maintain weight

Non-smoker

Realistic expectations

Sagged breasts, feeling lost in shape and volume

If the nipple and surrounding tissue are facing downwards without support

If one of your breast is lower than the other, you may be a good candidate for breast uplift surgery.
How long does the surgery take?
Breast uplift surgery is performed under general anesthesia. It takes 2-3 hours according to the process. The patient is hosted in the hospital one evening. The patient returns to normal life in 7-10 days. After surgery, a special bra is required for 6 weeks to maintain the shape of the breast.
Does it leave permanent scar?
Although breast surgery generally leaves a scar, the scar that will remain depends on the type, degree and technique of breast sagging. Usually around the nipple and down the nipple groove perpendicular to the left, but with a good scar care, these scars will not disturb you.
Are the results permanent?
It is expected that your breasts will retain their shape for many years unless there is not a serious weight gain or pregnancy.
BREAST UPLIFT PROCESS
Duration of treatment: 3 hours
Anesthesia: General
Stay in Istanbul: 7 days
Socially acceptable: 2 weeks
Breast Uplift Cost in Turkey
All inclusive package
Free COVID-19 Test before departure

6 nights in a 5-star hotel in Istanbul

Costs for laboratory, medication and equipment

Pre/post-operative tests

VIP transfer

Free accommodation for your companion

No prepayment

Personal assistants speak in English
get a quote for all inclusive prices
+90 532 292 59 83