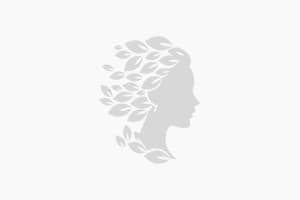 WHAT IS A MOMMY MAKEOVER?
The purpose of mommy makeover procedure is to restore the shape and appearance of a woman's body after giving birth to a child. Many women notice changes in their bodies after pregnancy. There are many areas of the body that can be treated, especially the breasts, abdomen, waist, genitals and hips.
Mommy makeover is usually performed as a one-step procedure. There are many techniques used to perform mommy makeover aesthetics, and many factors must be considered when choosing which techniques are best:
Desired amount of improvement
Location of scars
Type of breast implant used
What kind of surgeries does mommy makeover involve?
Who is a good candidate for mommy makeover ?
Mommy makeover surgery is a very personal procedure. You should do this for yourself, not to fulfill someone else's desires or try to fit any ideal image.
You may be a good candidate for mommy makeover surgery in the following situations:
if you are in good health
if you are at your ideal body weight
if you have a positive outlook and realistic expectations
If you no longer intend to have children
What should I expect during the mommy makeover consultation?
During your mommy makeover consultation, it is helpful to discuss:
your expectation

Your general health condition, any drug allergies and medical treatments

Your current medications, vitamins, herbal supplements, alcohol, tobacco and drug use

Your previous surgeries
Your plastic surgeon will also:
Evaluate your general health and pre-existing health problems or risk factors,
He will evaluate your breasts, abdomen, genitals and/or buttocks and measure their size and shape, skin quality and skin thickness, will take pictures
He will discuss your options and suggest a course of treatment
He will discuss the possible outcomes and possible risks or possible complications of mommy makeover aesthetic surgery.
Be sure to ask your plastic surgeon questions about the topic. It is very important to understand all aspects of mommy makeover procedure. To help, we've compiled a list of questions you can ask your plastic surgeon that you can take to your consultation.
It's natural to feel some anxiety, whether it's excitement for the new look you're looking for or a little stress before surgery. Do not hesitate to discuss these feelings with your plastic surgeon.
What questions should I ask my plastic surgeon about mommy makeover?
Use this checklist as a guide during your mommy makeover consultation:
Did you receive any training especially in the field of plastic surgery?
How many years of plastic surgery training did you receive?
What kind of special training do you have on mommy makeover techniques?
Do you have hospital privileges to perform this procedure? If yes, in which hospitals?
Am I a good candidate for this procedure?
What is expected of me to get the best results?
Where and how will you do my procedure?
What surgical technique do you recommend me?
How long will my recovery process take? What kind of help will I need during my recovery?
What are the risks and complications associated with my procedure?
What are my options if I am not satisfied with the result?
Do you have any before and after photos for this process that I can look at and what results are reasonable for me?
What are the risks of mommy makeover?
The decision to have mommy makeover surgery is extremely personal. You will need to decide whether the benefits will meet your goals and whether the risks and potential complications are acceptable.
Your plastic surgeon will explain in detail the risks associated with the surgery. You will be asked to sign consent forms to ensure you fully understand the procedures you will undergo and the potential risks or potential complications.
Possible risks of mommy makeover surgery include bleeding, infection, poor wound healing, hematoma, seroma, loss of nipple sensation, inability to breastfeed, capsule contracture, poor scarring, recurrent skin laxity, fat necrosis, deep vein thrombosis, heart and lung related complications, asymmetry, persistent pain, contour deformity, fat embolism and anesthesia risks can be counted.
You can find more information about the risks of mommy makeover surgery in the pages about individual procedures:
How should I prepare for mommy makeover surgery?
While preparing for mommy makeover surgery, you may be asked to:
Before mommy makeover, you must have lost the weight you gained during pregnancy. Mommy makeover is not a weight loss surgery, it is a body shaping surgery. You must have stopped breastfeeding at least 1 year ago. You must have stopped smoking 4 weeks before the surgery and should not smoke for 4 weeks after the surgery. Aspirin, anti-inflammatory drugs, etc., as they can increase bleeding you should avoid taking herbal supplements. Mommy makeover surgery is performed in the hospital and is performed under general anesthesia.
What are the stages of mommy makeover surgery?
Step 1- Anesthesia
Medications are given for your comfort during the surgical procedure. Options include sedation and general anesthesia. Your doctor will recommend the best choice for you.
Step 2 – Surgical procedure
Below are the steps for the various procedures that can be part of your personalized mommy makeover aesthetic surgery:
What is the mommy makeover recovery process like?
After your mommy makeover surgery, gauze or bandage will be applied to your wounds. An elastic bandage or support bra will minimize swelling and support the breasts. A corset is used to control swelling in the abdomen, waist and hips.
You will be given specific instructions, which may include:
How is wound care done after surgery?
Medications to be administered or taken by mouth to aid healing and reduce the risk of infection
When should you contact your plastic surgeon?
Be sure to ask your plastic surgeon questions about what might happen during your recovery:
How long will I stay in the hospital?
Will there be dressings/bandages after the surgery?
Will there be a drain? For how long?
When can I take a bath or shower?
When can I return to my normal life?
When will I come to check?
Recovery will take several weeks as swelling decreases and the shape of your breasts, abdomen, waist, and hips improves. Continue to follow your plastic surgeon's instructions and do not neglect your checkups as scheduled.
What kind of results should I expect after mommy makeover?
The final results of mommy makeover surgery may not be obvious for several months after the surgery.
Over time, breast implants will settle in and get better, although the scars never completely disappear.
Get medical help right away if you feel short of breath, chest pain, or unusual heartbeats when you get home. If any of these complications occur, hospitalization and additional treatment may be required.
The practice of medicine and surgery is not an exact science. Although good results are expected, there is no guarantee. In some cases, it may not be possible to achieve optimal results with a single surgical procedure and another operation may be required.
Following your doctor's instructions is key to the success of your surgery. It is important that surgical incisions are not subjected to excessive force, abrasion or movement during the healing period. Your doctor will give you specific instructions on how to care for yourself.
Mommy makeover cost 2022
The cost of a surgeon's mommy makeover aesthetic surgery will vary depending on the procedures to be performed as part of the mommy makeover aesthetic and the surgeon's experience.
You can contact us immediately to get information about mommy makeover cost 2022.